St Bees Head Heritage Coast
St Bees Head is the only Heritage Coast between Scotland and Wales. Its cliffs are a Site of Special Scientific Interest (SSSI) and have the only colony of cliff-nesting seabirds in North West England.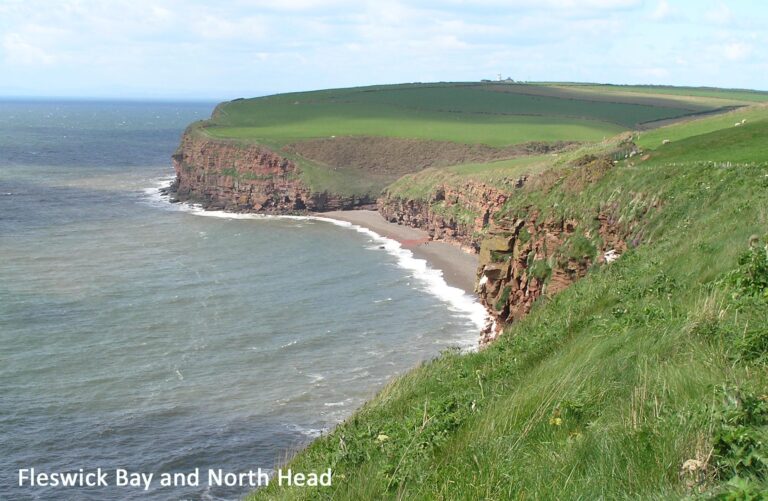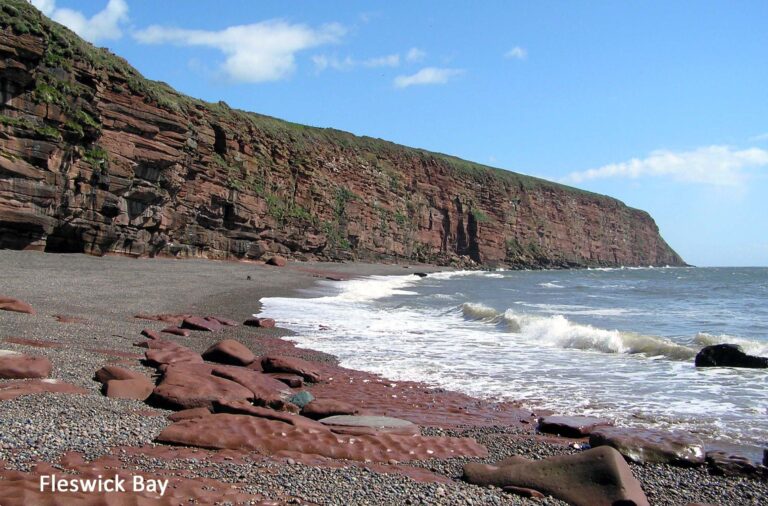 Imediately to the north of St Bees Bay is the St Bees Heritage Coast , which includes St Bees Head and Fleswick Bay. There are in fact two Heads;  the North Head and South Head , with Fleswick in between. Fleswick can only be reached on foot, or by sea. Consequently it is completely unspoilt by the motor car.
To walk to Fleswick from St Bees, take the path up the South Head from the North end of the promenade.There is a downloadable walking leaflet – click here.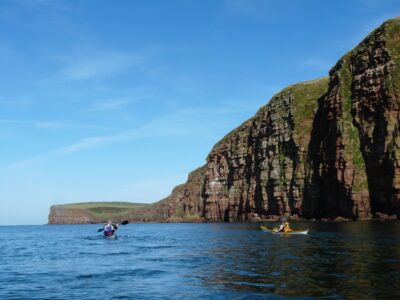 St Bees lighthouse is on the North Head and is still operational. The first lighthouse was built in 1718, but the present building dates from 1866. In 1987 the light was fully electrified, giving a beam which can be seen 18 nautical miles (33 km) away. It was also de-manned and automated at this time.. It flashes twice every 20 seconds.
Next to the lightouse are the remains of a WW2 radar station, part of which is now used as a farm building.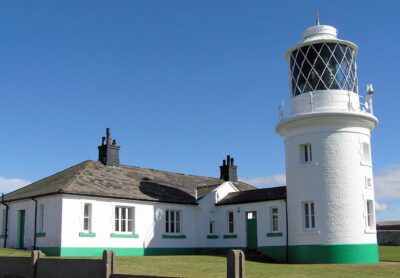 The rock scenery is awesome, and a great favoutite of rock climbers, and boulderers (they use a mat for safety, not ropes) .
The Red St Bees Sandstone provides the most spectacular sandstone cliffs in England.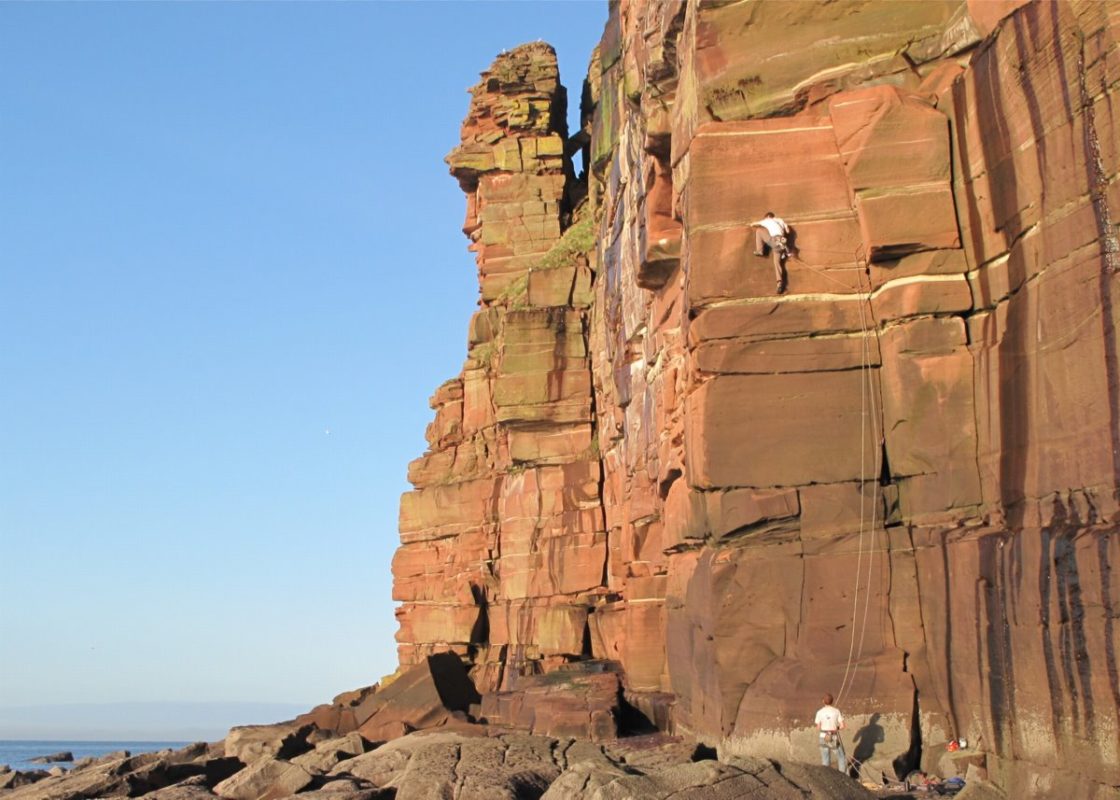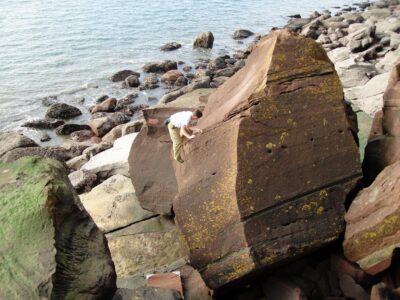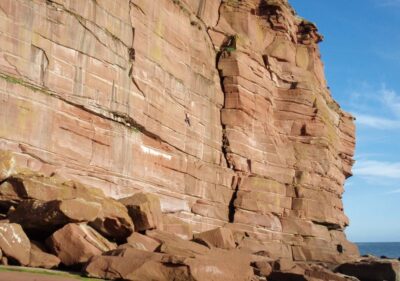 The cliff edge from the north end of the promenade to Saltom Bay is an RSPB reserve.
Birds include  kittiwakes, fulmars, guillemots, razorbills, cormorants, puffins, shags and herring gulls. It is the only breeding ground in England for black guillemots.
Several other birds breed here including the tawny owl, sparrowhawk, peregrine, raven and the rock pipit, which is known to breed in only one other site in Cumbria.
There are excellent RSPB observation stations adjacent to the North Head footpath. See below.