Sleeping Child Garden
The Garden, in memory of children, was the inspiration of the internationally renowned sculptor Josefina de Vasconcellos (1905 – 2006).
She perceived a need to create a tranquil space for all those who have suffered the loss of a young life, before or after birth, to come and find comfort.
Josefina had arranged for three of her works of art to be sited amongst the trees, shrubs and flowers of a garden setting she had designed, to offer a peaceful space to all who seek it.
St Bees, and its Priory dedicated to St Bega, was the chosen site for the Garden. Josefina had had close links with village, the School and the Priory for many years.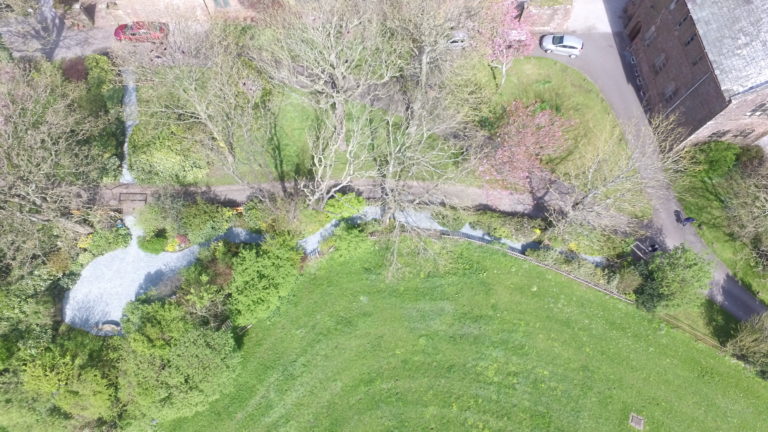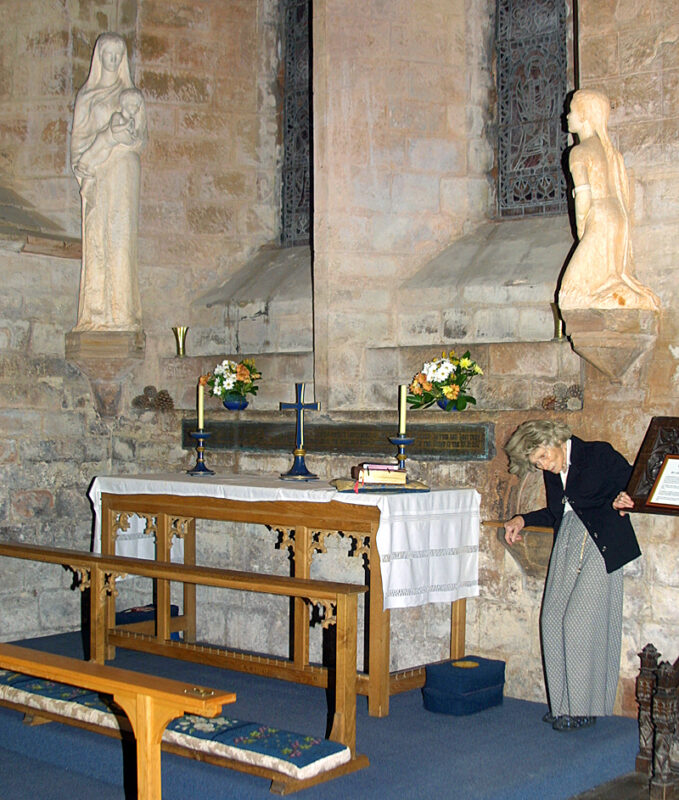 In the Lady Chapel of the Priory there is a display about Josefina and the Garden. There is also a Memorial Book in the Lady Chapel, near the information boards, to offer those who have been affected in this way the opportunity to record their thoughts, memories and prayers in respect of their loss.
Should you wish to do so, but are unable to visit the Priory at this time, let us know and we can enter your words for you. Alternatively, if you prefer, you can design your own memorial on an A4 sheet. Your words, thoughts, prayers and if you wish, a photo, will be placed in a protective sleeve and placed in the Memorial Book.
Two of her sculptures, comprising the "Vision of St Bega", can be found in the Lady Chapel of the Priory, and a third piece "The Hand", a War Memorial carved out of Honister green slate, was sited outside the Memorial Hall at St Bees School in 1955.
Many Cathedrals and Art Galleries throughout Britain have one or more of Josefina's sculptures, including St Paul's Cathedral where she was the only living sculptor in recent times to have a work of art. Her sculptures can be seen in America too, for example in Tulsa, Oklahoma and Dallas, Texas; but perhaps one of her best known works is "Reconciliation" – bronze casts of which now stand as memorials to international peace outside Coventry Cathedral, in the Hiroshima Peace Park (both in 1995) and later at the site of the Berlin Wall and in the grounds of Stormont Castle, Belfast.
Josefina's three pieces of work – "Adoration of the Holy Innocents", "Heavenly Twins" and "Sleeping Child" – her gift – have all been sited in the Garden created in the grounds of St Bees Priory. Thanks to a very generous donation from Sir Richard Branson, a long time admirer and supporter of Josefina and her work, the development of the Garden began in 2006, shortly before her death, in her 101st year.
Donations from others have allowed the work to continue and helped with the maintenance. Most recently we were able to re-surface the path and sitting area thanks to a generous donation of several tons of slate chippings from Honister Slate Quarry.