Director of Music St Bees Priory
Our present church Organist and Choir Master is Frank Bowler who took on the post in 2007. Since then he has done a magnificent job on increasing the appreciation of our wonderful organ and in building up a large and high quality choir.
We are fortunate to have Hugh Turpin, former Director of Music at St Bees School, and John Morris as visiting organists.
Our previous organist, Ted Robertson, retired in February 2007, after 53 years as Organist and Choirmaster to St Bees Priory – a truly magnificent achievement.
The organ in St. Bees Priory is justifiably famous as one of the masterpieces of Victorian organ building. 
See Father Willis Organ for full details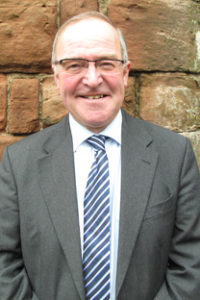 Church choir
The church choir has a large membership with a dozen or more singers being present most Sundays. At other times, particularly University holidays it can increase to two dozen or more with returning past members joining in.
The choir practices every Sunday morning at 09:30 in Old College Hall ready for the 10:30 service in the Priory. They regularly sing anthems during these services, perform regular recitals at the Priory and elsewhere, frequently in association with another local choir, the Priory Singers. There is a certain amount of cross-membership!
New members are always welcome, be they young or old, tenor, baritone or soprano or alto. If you would like to join in with the great tradition of this long-standing choir, they would be delighted to hear from you. Please contact their choirmaster and Priory organist, Frank Bowler.
Contact details –
Frank Bowler – 
Email – mailto:enquiries@stbeespriory.org.uk