This beach is at the south end of the bay. It can be reached by walking along the sand at low tide or along the golf course cliff paths when the tide is in. You can also walk from the village by using Seamill Lane, and there is a very popular circular walk that uses this route. The England Coastal Path (ECP) crosses Pow Beck here.
There is a small car park but access is limited to small vehicles; the railway underpass has a 90 degree entry bend and headroom of 1.9 metres.
The aerial photo shows the Seamill beach at the bottom of the long sandy bay.
No overnight stays allowed on the car park.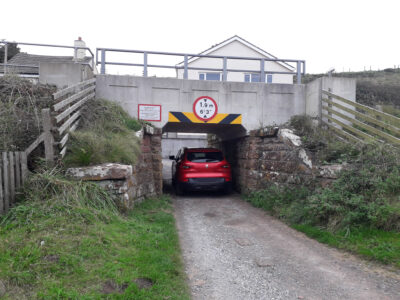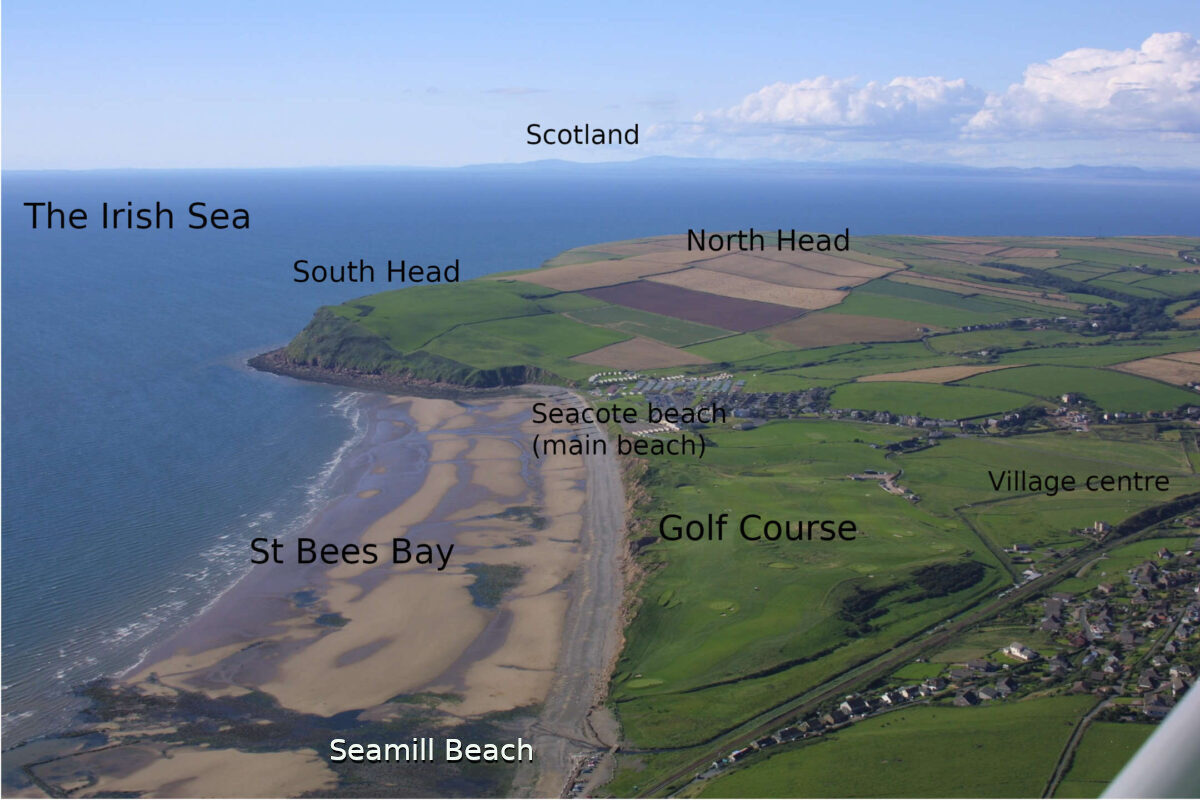 Seamill beach is at the south of the bay.