Available for sale at the Priory and elsewhere
1000 Years of Village History
This booklet guides the reader through the oldest parts of St Bees village, starting at the Priory Church, then going up the west side of the Main Street, back down the east side with a detour by Cross Hill and Finkle Street, over the bridge again to St Bees School, and so back to the starting-point. The route is about a mile long and can be covered in an hour.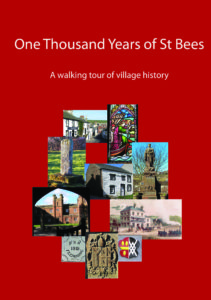 Bob's Jottings
In this book is a selection from the nearly eighty articles which were published over the past few years in the Parish magazine. They are not in date order; rather they are grouped roughly by subject – local characters, village events, the two Wars and so on. In the main they don't go back beyond Victorian times.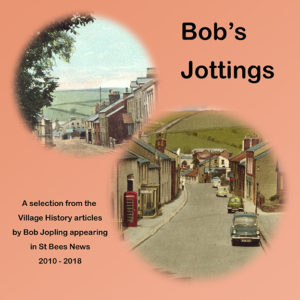 St Bees Man
This story starts in 1981. In July of that year a group of archaeology students and their tutor arrived in St Bees from Leicester University. This led to the astonishing discovery . St Bees Man was the best preserved body from medieval times found in this country that has received a full scientific examination.
More details here.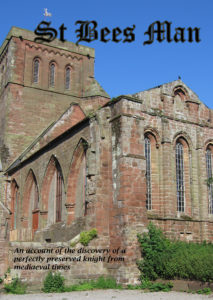 A Cumbrian Coastal Village
Much of the village history is linked to St Bees Priory in 1120 – major events such as the foundation of St Bees School, Theological College, St Bees Man and many other events. This booklet covers everything about St Bees from the ice age creating the valley, to the coming of the railway and its major effect on the village.