Conjectural layout of Priory
The Priory was a Benedictine house, and it was common practice to have the cloister on the south (sunny) side.
Following the normal pattern which was strictly adhered to unless the terrain dictated otherwise, the dormitory would have been on the right of the cloister and the chapter house in the angle between the chancel at the east end and the dormitories.
At the bottom can be seen the Infirmary, which is still recalled by the name of the field next to the priory "Farmery" meadow.
At the west end would have been the gatehouse, which was the main entrance to the priory's walled precinct.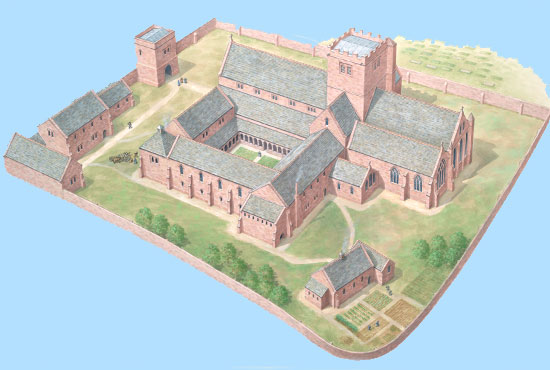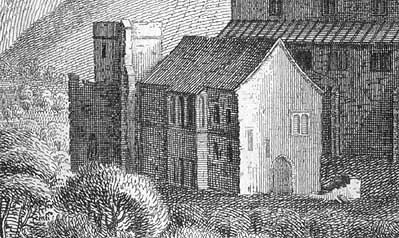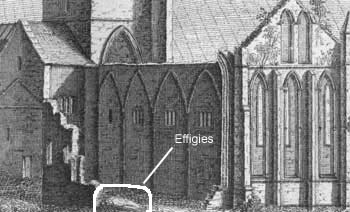 This arrangement is borne out by the evidence of the Buck engraving of 1739 which shows the remains of the south range of the monastic buildingd around the cloister. Both this and the engraving of 1775 show a small tower, reputed to be part of the gatehouse. It is not entirely clear whether this was in the southeast corner or whether poor perspective makes it appear so. The most common place would have been opposite the west door.
Apart from the lady chapel to the south of the chancel, much of the main body of the Priory remains.
It is likely the Lady Chapel suffered some structural problem and collapsed or was demolished before the dissolution of the Priory. This meant the arches on the south side of the chancel were filled in and small windows inserted, which must have happened before the Dissolution in 1539.