The St. Bees School Chapel dates from 1907 and is a private chapel for School use. The school was founded by Archbishop Grindal more than 400 years ago.
The Chapel was built in 1907 to a design by Paley and Austin of Lancaster in a free Perpendicular style. There is a small Wilkinson organ, and in the West window is a memorial to the evacuation of Mill Hill School to the Village during World War II.
Mill Hill was evacuated during the war and shared facilities with St. Bees School.
The Chapel is private, and anyone wishing to view it should contact the main office at St Bees School.
St Bees School has its own War Memorial on the terrace adjacent to the Chapel, and there is a memorial to the School's three VC winners within the Chapel. The large playing field between Pow Beck and the Priory was laid out in the 1920's as a memorial, and is known as the "Memorial Field" to this day.
Services
Although a few services are held in the School Chapel most services are held in the Priory Church.
Clergy
The present Chaplain to St Bees School, and Vicar at St Bees Priory, is the Rev Becky Gibbs.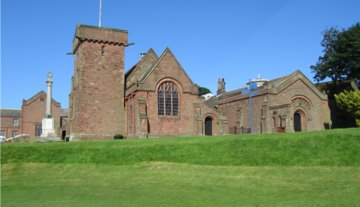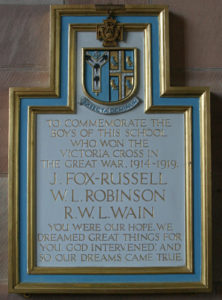 Many St Bees pupils and masters died during the two World Wars. Amongst them are three Victoria Cross winners.